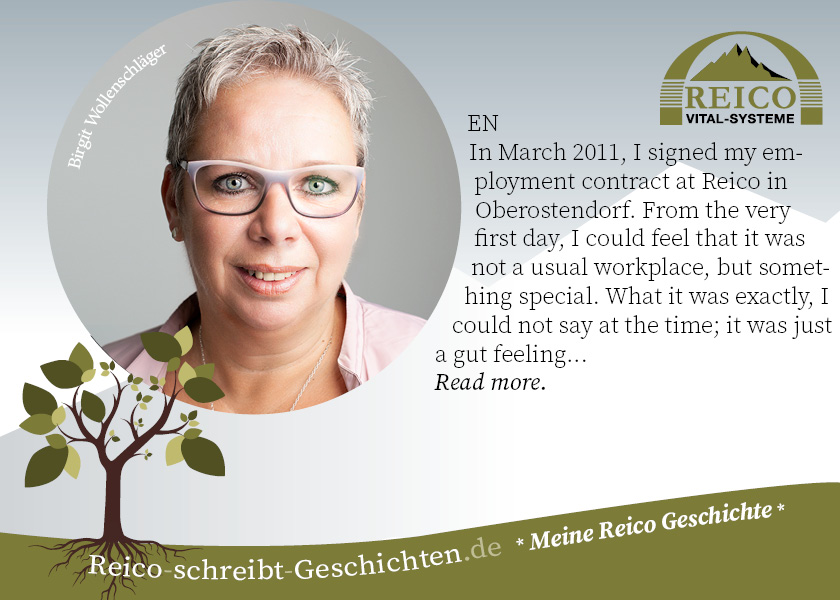 Birgit Wollenschläger
In March 2011, I signed my employment contract at Reico in Oberostendorf. From the very first day, I could feel that it was not a usual workplace, but something special. What it was exactly, I could not say at the time; it was just a gut feeling.
From that first day, I felt right as home and could develop. My tasks got bigger every day, month and year, and I looked forward to each further challenge and every greater responsibility. Work has become a place where I come every day with enthusiasm, and where I can keep on developing and enjoy it.
I was assisted and supported through all of life's situations. Through love, appreciation, trust and respect, I was able to develop into what I am today. I have become a permanent leader in the Reico team, of which I am very proud. Today, I now know what I felt back then. It was a family who welcomed me as I am, and who gave me the chance of a lifetime.